Rick Landreville from Canada won the 2013 Puddle Duck Worlds in a slightly modified OzRacer
RV
at Port Alberni, British Columbia.
He showed a clean pair of heels to the fleet in all three races in very light conditions.
That's Rick in the foreground. Second place was local sailor David Whitworth, who was one of the people responsible for building up the local fleet.
Light winds make sailing a little bit of a lottery, but three clear wins is really something, showing the sailor and the boat are on the ball.
But hey ... this was in the more family oriented version of the OzRacer!?
Rick talking to fellow competitors.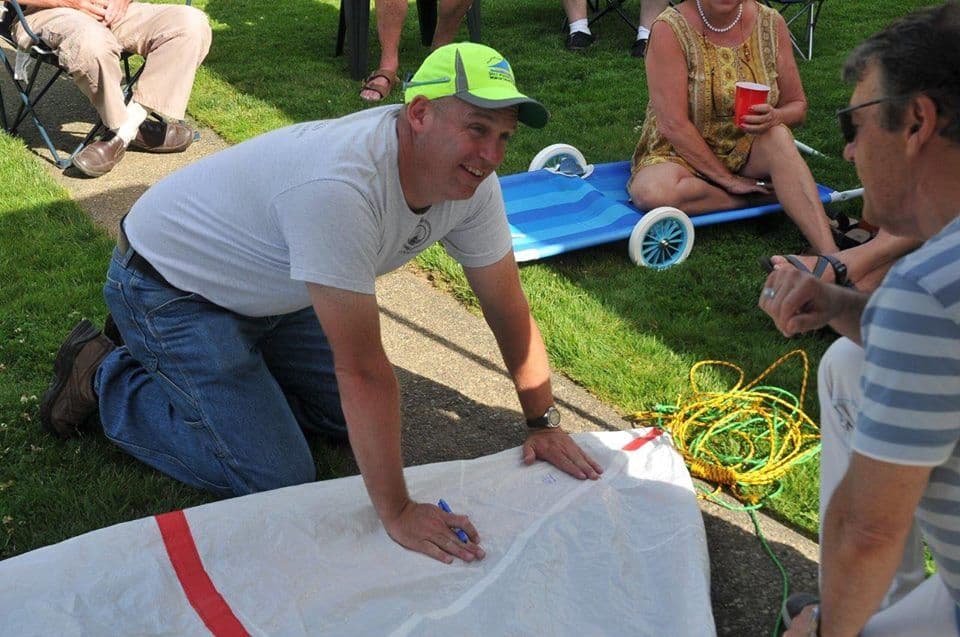 The RV is a simpler, cheaper and easier to build version of the earlier OzRacer Mk2. Note that the OzRacers do not automatically meet the PDRacer rules. The last two world titles won by OzRacers were boats that were modified by their builders to fit the Puddle Duck Racer rules.
So the boat goes, but what's the comparison with the original OzRacer Mk2? This photo shows the differences .. the mk2 on left and the
RV
on right. You can see the leeboard slot in the sidedeck of the OzRacer
RV
.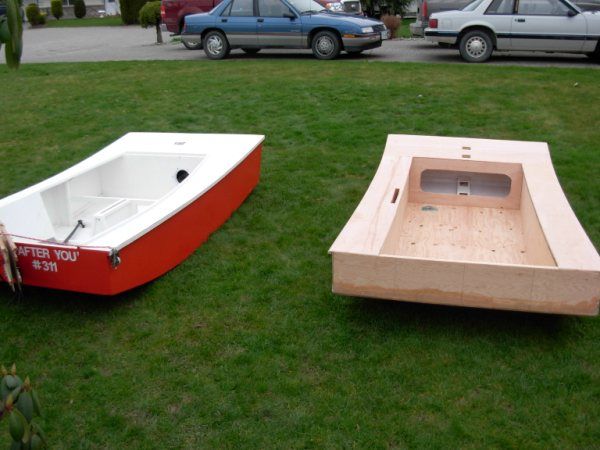 RV
has much more interior space, two mast positions to allow for a junior rig to make it more friendly to young sailors and enough space in the cockpit for two adults and picnic and needs much less timber and time for construction.
It was assumed that the RV would be a fraction slower but two world titles shows it's no slouch.
Both boat plans are still the original $20 and are highly detailed - they have been called the best boat plans ever seen by dozens of builders. Every step is documented and explained including making the sail for $50 rather than buying a professionally made one for $600.
Plans for OzRacer Mk2 and OzRacer RV
are available from storerboatplans.com agents including Duckworks in the USA
If you want to know more ... keep reading PDRacer.info and you can look at the large
storerboats archive of OzRacer and PDRacer articles - building, fitting an outboard, rowing, a simpler mast, using other sails, righting from capsize and much more
.